Personal Training
by
Patricia
Goals - motivation - commitment - sports - happiness
Be who you really want to be, hard work pays off.
DON'T WAIT.... START NOW!
Welcome to PTP
Ready for a 'better you'?
Do YOU enjoy sports, exercise and achieving goals in a short amount of time?


KEEP READING!

My name is Patricia, I am a 30 year old passionate Personal Trainer and a Physiotherapy student from the Netherlands. I have 15 years of experience as an individual sports and groups fitness instructor. I became first at The One 2015 Lesmills competition and third by the Crossbox Throwdowns in 2018. Other Highlights are my Physiotherapy course at AFC-Ajax soccer team and the journey through Australia. Read more HERE.

MY SPECIALISATIONS ARE:
Personal training
Injury prevention
Sports and Nutrition coach

WHAT IS YOUR GOAL?
Strengthen and develop muscle mass?
Lose weight without feeling like you're on a diet?
Do you want to prepare for a Crossfit, Running or Mudmaster competition?
OR
Feel more fit, real and slim whilst at the same time having the confidence to show off the real you.

Don't wait any longer and send me an e-mail to
personaltrainingbypatricia@hotmail.com

About me.
Since childhood I have been passionate about sports and relating to clients experience to sports. I started as a dance instructor whilst studying at the Sport and Exercising CIOS (Bachelor of Sports) from 2007 - 2011,
I continued to develop my skills and knowledge in the field of fitness. I am a specialist instructor in Bodyattack and Bodypump (Lesmills), Fitness, Crossfit, Hiphop, Aerobics/steps, Spinning and many other classes.

After 6 years off full-time work, I wanted to learn more about human anatomy and physiology, and specifically sports injuries and rehabilitation. In order to do so, I started the full time Physiotherapy programme at the Amsterdam University of Applied Science. (HvA) in 2017. In 2018 I finished a sports and physiotherapy based course at BB Performance in Physiotherapy at AFC AJAX and continued my study with an internships in Australia by a private practise in Queensland.


Highlights
1st place at the international Lesmills trainer contest 'The One 2015' in Bodypump.
3rd place at the Crossbox Throwdowns Meppel 2018.
Business owner of PTP - For a 'better you' in 2018
Finished the AFC-AJAX Physiotherapy course in 2018.
Internship at Physio and Fitness in QLD Australia

My aim is to combine Personal Training, coaching and Physiotherapy in order to help you to achieve all your goals, and address any injury that challenges you on the road to change your life.

Nothing is impossible! All goals are achievable and exercise really can play a positive role in life.

I want to help YOU to reach YOUR goals!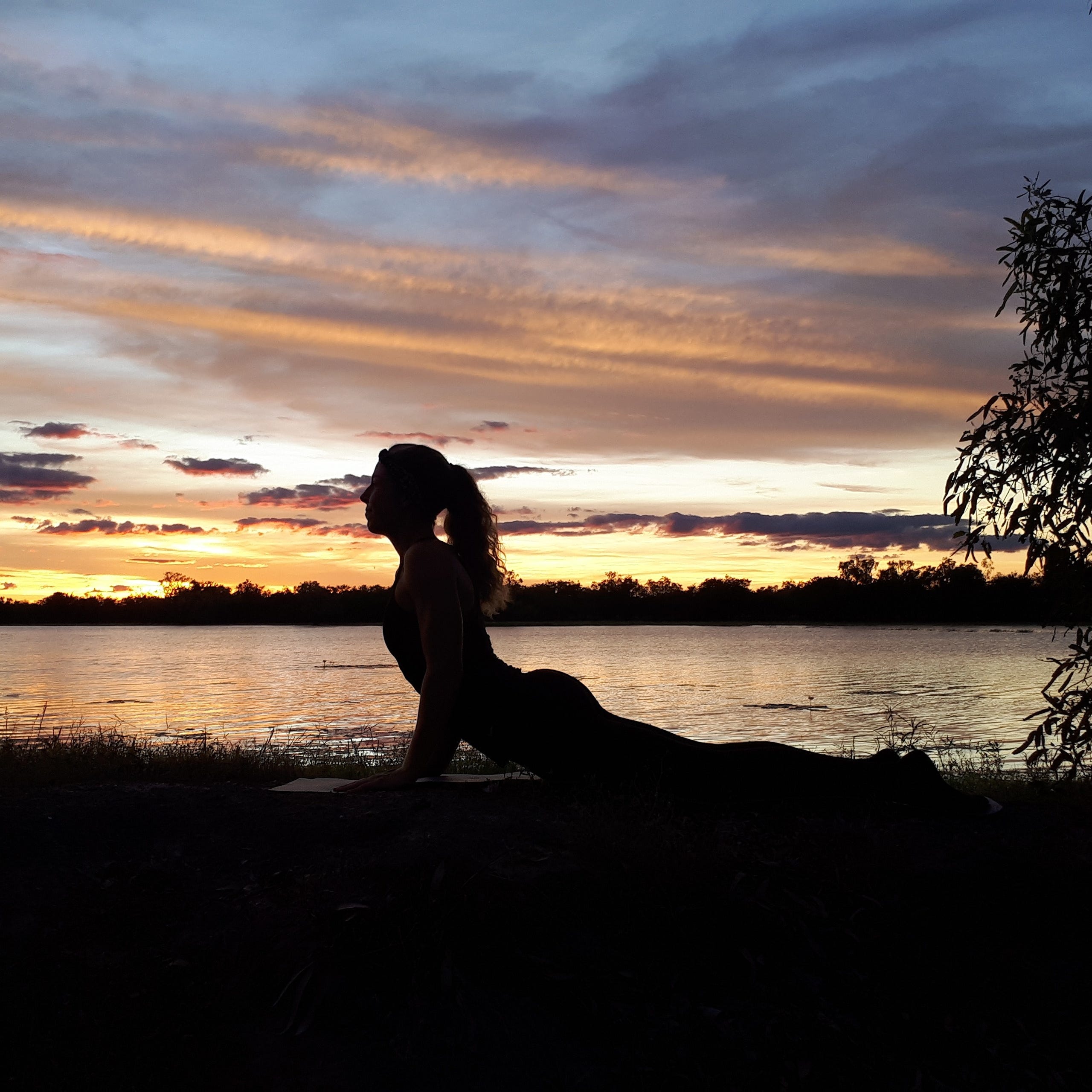 What to expect?
My goal is to inform and inspire you to want to lead a healthy and an active lifestyle. I aim to educate you on different training styles in a fun and supportive environment and enable you to achieve your goals no matter what your fitness level is.

Description of services:
Initial assessment of health, habits and goals
Online coaching
Individual personal training session
Small group
Help with injuries
Advise on how to set healthy lifestyle goals

Day 1: Intake
Introductory meeting
Setting expectations and goals
Body measurement
Planning training schedule
Free 30 minute training session
Advise on how to set healthy lifestyle goals

And
Well-built indoor or outdoor training sessions, that will fit with your goals.
Evaluations and body measurements
Broadening your knowledge about techniques; Physiology; Anatomy; nutrition; the cooperation between body and mind.
NEW!!
ONLINE COACHING

ONLINE COACHING
Personal coach
Online intake: 30 minutes
Setting expectations and goals
Customized training schedules
Nutrition advise
Evaluating of the training sessions
Body measurments
Video instructions

PTP - For a 'better you', I will show you that exercising is a healthy and fun way to get fit and contribute to a positive way of life.


You will be amazed by what your body can do!



Package offers
PTP-For a 'better you'
1:1 Personal Training: $90.00 a session
1:1 Online coaching: $70.00 a session
Personal Training in Sydney and suburb Wollongong

Single PT session: $90.00
5 week Package deal: $400.00 ($80,- per hour)
10 week Package deal: $700.00 ($70,- per hour)


(Prices are exclusive taxes and travel fees (VAT)).
NEW - ONLINE COACHING

Online Single PT session: $70.00
Online 5 week Package deal: $300.00 ($60,- per hour)
Online 10 week Package deal: $500.00 ($50,- per hour)

Injury?
No problem. your schedule fits your own personal needs and conditions.

For more information, send an email to
personaltrainingbypatricia@hotmail.com
Do you want to know what clients have to say?
Eline S. (The Netherlands)
Patricia and I already work together for over 2 years, and I can absolutely recommend her as a personal trainer! First of all, her relentless energy and passion for sports and making others better is inspiring. She pushes you to give it all, and therefore you can see results quickly! Secondly, she has a good understanding of the human anatomy, so even if you have an injury, she finds creative ways to still keep training. Last but not least, she is a great person to work with and she brings a lot of variety to her trainings, so it's always fun and satisfying.
Patricia taught me to never give up, and she stimulates to keep practicing challenging exercises with a strong focus on the right technique.
26-03-2020
Lysette L. (The Netherlands)
Patricia has helped me to train towards a 13 K Strong Viking run. Being a fitness center girl and not a runner, that was quite a challenge. She learned me to enjoy working out outdoors and showed me all the options that offered. Inside the gym she showed me new and challenging ways to exercise. Patricia has learned me so much and I still practice it every day. It has made me able to make my own schedules, know what to do to stay fit and not being dependent on anything or anyone. Especially now that all gyms are closed during Corona this has been a great advantage.
28-03-2020
Christian L. (The Netherlands)
I know Patricia from our CrossFit classes in Haarlem, where she used to be one of our trainers. It was aways fun to train when she was one of the instructors! She knows her stuff when it comes to theory about the human body and how to train to prevent injuries. She is therfore very keen on applying the right technique when training. Patricia gets the most out of herself and challenges the group to do the same, and although she doensn't hesitate to give you a 'no-rep', she always made it fun!
I can't wait to train with her again!.
14-04-2020
Remco B. (The Netherlands)
A few years ago I qualified for a CrossFit competition (throwdown), it was a competition without age division so I knew I wasn't going to finish in the top ten, I was 40 at the time. Although I'm fairly fit, I'd like to think, I wasn't completely confident about my performance. I had a talk with Patricia and she had an idea for a trainings schedule, strength was not my weak spot she noticed but stamina and endurance were. We worked together for about two months and during that time she focused on my weaker points, but didn't forgot to put in the strength side in my training. As predicted I did not finish in the top 10, my original goal was to finish second to last but I ended up just slightly in the 2nd half from the top, so all things considered I performed much better than I hoped for.
Now I include more conditioning in my training program, I'm fitter and stronger than I was when I was thirty.
05-05-2020
Personaltrainingbypatricia@hotmail.com